"Our past shapes us but does not excuse or define us"
Counselor - Vickie Knowlden
Vickie Knowlden began her formal education at Midwestern State University in Wichita Falls, Texas. She and her husband then moved to Evansville, Indiana where she completed her Bachelor's and Master's Degree in Social Work at the University of Southern Indiana. She is licensed with the State of Indiana as a Licensed Clinical Social Worker. Vickie is also a Board Certified Professional Christian Counselor with the American Association of Christian Counselors.
Vickie's desire from the beginning of her education was to be able to combine her love of Jesus Christ and her training as a clinical social worker in order to serve the needs of her clients more effectively.
She has almost twenty years of counseling experience in her private practice. She volunteers her time to counsel young women with drug and alcohol addictions in her community at a Teen Challenge Facility. She and her husband are short-term medical missionaries with several organizations. They have had opportunities to minister in several countries including: Kenya, Zimbabwe, Cambodia, Ethiopia, and several Central and South American countries. She also counseled Haitian victims shortly after the earthquake.
Vickie strives to bring an effective blend of experience, clarity, concern and action into every counseling session in order to provide genuine healing and wholeness to individuals, marriages and families.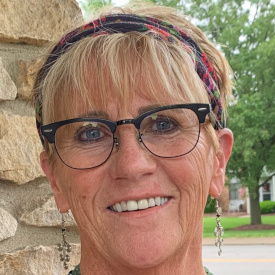 Credentials

Licensed Clinical Social Worker (LCSW)
Board Certified Professional Christian Counselor (BCPCC)
American Association of Christian Counselors
Christian Care Network
Emerge Referral Source
Focus on the Family Referral Source
Community Marriage Builders Referral Source
Volunteer counselor for drug and alcohol treatment facility

Masters Degree

University of Southern Indiana

Experience

In practice since 1997